Event Planning vs. Event Design. What's the difference?
Event Management as a topic covers a broad range of skills and expertise. It can be defined as "the application of project management to the creation and development of small and/or large-scale personal or corporate events such as festivals, sporting events, conferences, ceremonies, weddings, formal parties, concerts, or conventions."
Creating and pulling together an event for the first time is an exciting and involved process and there's a lot to consider, but what's the difference between designing an event and planning an event?
Event Design
Before an event can be planned and organised, first, it needs to be designed. This event design process is the process that begins well, at the very beginning.
To design an event, it is wise to undertake market research, relevant to the specific scenario, to make sure that the best outcome can be reached and the objectives both defined and then met. This may involve researching other events or activities that may pose as a competitive threat, as well as working out the best strategy to ensure your event has the highest likelihood of attracting the right audience at the right time, in the right way.
Experienced event professionals in the relevant sector will have a lot of good ideas and knowledge from previous events to draw upon. Conducting focus groups, reading and considering relevant market research data and analytics as well as talking with local communities can also be good sources of input and guidance at this stage too.
These are some of the key phases that will be undertaken when designing an event from scratch and questions that the team creating this new event will discuss and answer.
Objectives: What is this event hoping to achieve?
This is the biggest question of all. Is it an educational event? A celebration? An event to raise brand awareness? Or a sales event? A corporate event? An event for charity or a private event? A sporting event or a PR event? Most events fall into either a corporate, private or charity, but the event industry is nuanced.
Audience: Who is this event aimed at?
Who will attend? What are you hoping they will take away from the event? How do you want them to feel at the event itself, in advance and afterwards?
Location: Where will the event take place?
Is it going to be a one-off event in one location? A Hybrid Event run in one location but allowing others to join remotely? A Virtual Event?
Date: When will the event happen?
When will the event take place? Will it be repeated? Is it part of a bigger series of events? Are there other events or dates that need to be taken into consideration?
Value Proposition: Why should people choose your event?
This is a statement of value that company promises to deliver to customers should they choose to buy their product, or in this case, attend this event. If you have this straight from the start, and you're on to a winner and everything will revolve around this VP. It's worth noting that an event may have multiple stakeholders, for which the Value Proposition may be slightly different.
Event Planning
Once these areas have been discussed and agreed in principle by all key stakeholders the really exciting part happens; the event can be planned and begin to be brought to life! The event planning process is most certainly one that is detail oriented and time sensitive.
Depending on the nature of the event it will involve a number of different people, skills and levels of experience and expertise. Read more about this in our recent blog What does an Event Manager actually DO?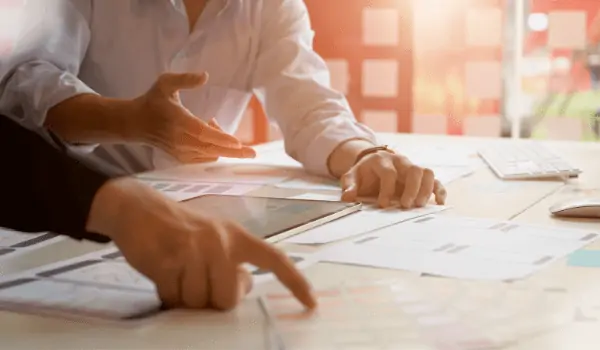 Stages of event planning
The event planning process
As an overview, the Event Planning process will go through the following stages:
(1) Set a date
(2) Choose and secure a location
(3) Define and agree all relevant financials. From target setting to cost analysis to detailed budgeting and P&L management throughout the course of the launch, the event itself and afterwards
(4) Create a marketing & communications strategy. This will include the creation of the event brand, or name, and messaging as well as the creative that will attract your target audience. The content used before, during and after the event will need to be created too and be coherent throughout.
(5) Create a timeline and overall event project plan. Outline roles and responsibilities, include all things mentioned above, including procurement of all suppliers, logistical arrangements and health and safety and legal matters
(6) Issue invitations
(7) Run the event
(8) Request feedback
(9) Evaluate the event
The events industry is a highly creative one so each event is unique, even if it is one that has been repeated annually for years. There is much to know, much to do, and much to get involved in! For help to create a new event, or develop an existing one, get in touch with S3K today.