Why events are an important part of the marketing mix
As businesses compete in an increasingly crowded marketplace, finding effective ways to reach and engage with potential customers is essential. While digital marketing channels are undoubtedly powerful tools, traditional marketing methods, such as events, still pack a punch.
In this blog, we will explore why events are an important part of the marketing mix. We discover how event crew in the UK can help businesses make the most of this valuable tool, and connect with their customers in a meaningful way.
Why Include Events in the marketing mix?
There are several reasons why events are an important part of the marketing mix. In fact, a 2020 event marketing report from Bizzabo found that most marketers are investing atleast 21% of their marketing budget in live events.
Face-to-Face Interaction
Events provide a unique opportunity for businesses to engage with potential customers face-to-face. This can help to build trust, establish rapport, and create a memorable experience that can influence purchasing decisions.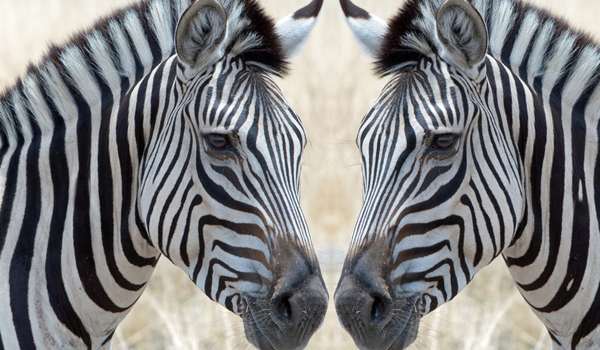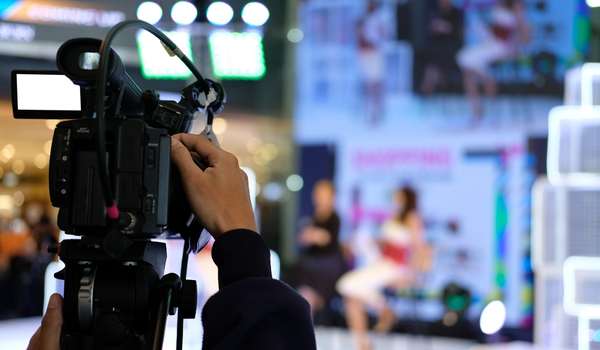 Brand awareness
Events can help to increase brand awareness, particularly if they are well-publicised and attended by a large number of people. Live events provide an opportunity for businesses to showcase their products or services, and to generate buzz and excitement around their brand.
Lead generation
Events are an effective tactic to generate leads and capture contact information from potential customers. By collecting data from attendees, businesses can follow up with targeted marketing campaigns and convert leads into sales. And if you consider the revised, new 4P's of the marketing mix, you'll see People as one of the 4 areas of focus.
Networking
Events provide an opportunity for businesses to network with other industry professionals, potential partners, and influencers. This can lead to valuable partnerships, collaborations, and referral opportunities.
Customer feedback
Events provide a valuable opportunity for businesses to receive feedback from customers and prospects. This feedback can be used to improve products and services, refine marketing strategies, and gain insights into customer needs and preferences. Feedback is the gift that helps you refine your process, an essential component and one of the new 4P's of the marketing mix.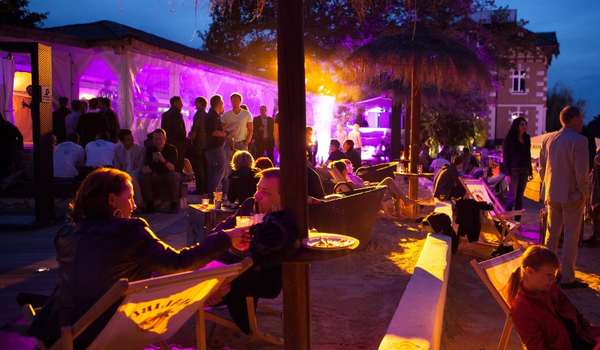 The Research backs events as an effective inclusion in your marketing mix
A 2016 report by the Event Marketing Institute found that events packed a punch when it came to generating marketing content. Those attending events typically take photos and share their experiences online in real time. This can form a powerful part of your marketing strategy with tens, hundreds, even thousands of people seeing your brand front and center though the experiences of others. And there are few more powerful marketing strategies than the trusted word of people we know, love and admire.
Event crew UK
Organising and managing events requires a lot of resources and expertise, which is where event crew in the UK can be invaluable. Event crew can provide a range of services that support the delivery of successful events. Here are just a few…
Event planning
Event crew can help to plan and coordinate every aspect of an event, from venue selection and logistics to catering and entertainment.
Event build
Event crew play a huge part in building the event itself. From installing infrastructure such as grandstands, F&B outlets, toilet and shower blocks, to building stages and exhibition stands, capable and motivated event crew are a must!
On-site management
Event crew can manage several aspects of an event on-site once it is live. Some examples? Attendee registration, crowd control, and being on hand to 'snag' all sorts of jobs that need undertaking as they arise.
Technical support
Event crew can provide technical support, including sound and lighting, staging, AV equipment, and operation of machinery which can be highly skilled.
Health and safety
Event crew can ensure that an event is compliant with health and safety regulations, and can provide first aid services. Event crews often have a designated 'first aider' which can bolster large teams that come together to build complex live events and festivals.
Post-event analysis
Event crew can provide feedback and analysis on the success of an event, including attendance figures, feedback from attendees, and return on investment.
So why should you include events in the marketing mix?
Events are a valuable part of the marketing mix, providing businesses with a unique opportunity to engage with potential customers, increase brand awareness, generate leads, and receive feedback. With the help of highly capable event crew, businesses in the UK can plan and execute successful events that deliver tangible results.
Whether you are planning a trade show, conference, product launch, or promotional event, working with event crew can help to ensure that your event is a success, however it is that you decide to measure this. Contact the S3K team today to find out more.