The importance of ISO certification
In today's rapidly evolving business landscape, maintaining high standards of quality and environmental responsibility has become paramount.
That's why we are absolutely thrilled to announce that S3K Group have recently achieved ISO 9001 and 14001 certifications and officially an ISO certified event agency.
Here we will delve into what ISO is, why it is crucial for businesses, and how it benefits customers, like ours!
ISO certification & ensuring quality and environmental responsibility
These internationally recognised certifications highlight our commitment to excellence in quality management and environmental stewardship. It's vital for our work helping our clients build world class events.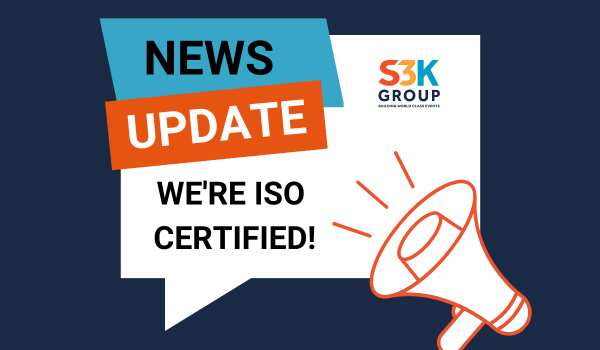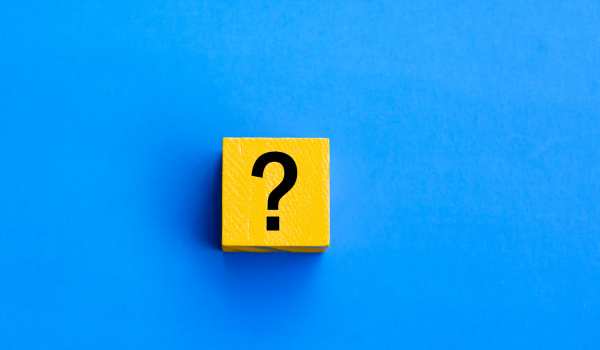 What is ISO?
ISO stands for the International Organization for Standardization, a globally recognised independent body that develops and publishes international standards. These standards cover various aspects of business operations, including quality management, environmental management, information security, and more. ISO certification serves as a formal recognition that an organisation adheres to the specified standards and has implemented effective processes to meet them.
Types of ISO Standards
ISO 9001: Focusing on quality management
ISO 9001 requirements specifically revolve around quality management principles. It promotes a systematic approach to ensuring consistent quality in products, services, and processes. The ISO 9001 certification standard emphasises several key areas, such as management responsibility, customer satisfaction, and resource management.
By implementing ISO 9001 requirements, businesses establish robust quality management systems that enable them to consistently meet customer expectations and improve overall performance. This translates into enhanced efficiency, reduced errors, and a stronger customer focus. When you choose to work with an ISO 9001-certified business, you can have confidence in receiving products or services that meet or exceed industry standards.
We are proud to have achieved the ISO 9001 certification in order to provide the best events.
ISO 14001: Embracing environmental responsibility
ISO 14001 requirements address environmental management, focusing on an organisation's ability to minimise its impact on the environment. The ISO 14001 standard emphasises the implementation of an environmental management system (EMS) that helps businesses identify, control, and reduce their environmental footprint.
By gaining an ISO 14001 certification, organisations, (such as us!) demonstrate their commitment to sustainable practices, resource efficiency, pollution prevention, and compliance with environmental regulations. These efforts not only benefit the environment but also create a positive image for the organisation, attracting environmentally conscious customers who value businesses that prioritise ecological responsibility.
In addition to our ISO 9001 certification, we have also achieved the ISO 14001 certification to ensure our events are green & environmentally friendly.
The benefits of ISO certification
ISO certification offers numerous benefits to both businesses and customers. For businesses, achieving ISO certification can
Improve operational efficiency
ISO standards provide a framework for streamlining processes, reducing waste, and optimising resource allocation, leading to improved efficiency and productivity.
Enhance customer satisfaction
ISO standards emphasise customer focus and satisfaction, ensuring that businesses consistently deliver products or services that meet customer needs and expectations.
Foster continuous improvement: ISO standards encourage organisations to adopt a culture of continual improvement, driving innovation, problem-solving, and the identification of new opportunities for growth.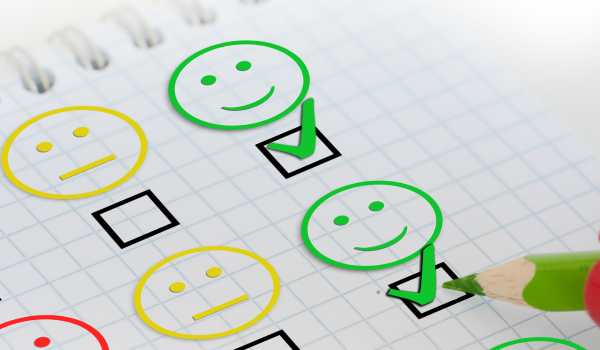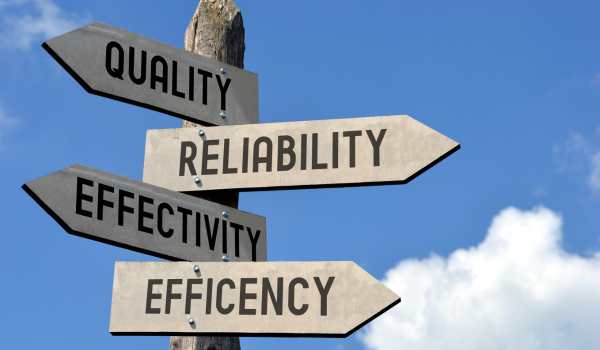 Benefits of ISO certified businesses
Assurance of consistent quality
ISO certification ensures that businesses maintain consistent quality standards, reducing the risk of receiving subpar products or services.
Environmental confidence
ISO 14001 certification signifies an organisation's commitment to minimising its environmental impact, giving customers peace of mind that their chosen business aligns with their values. We are able to confidently run sustainable events for a greener future.
In summary
ISO certification serves as a testament to an organisation's dedication to quality management and environmental responsibility. By adhering to internationally recognised standards, businesses can enhance their operations, boost customer satisfaction, and contribute to a sustainable future.
As a certified business, we are proud to provide our customers with the assurance of consistent quality and environmental consciousness. Choose S3K Group, and experience the benefits of working with an ISO certified partner.